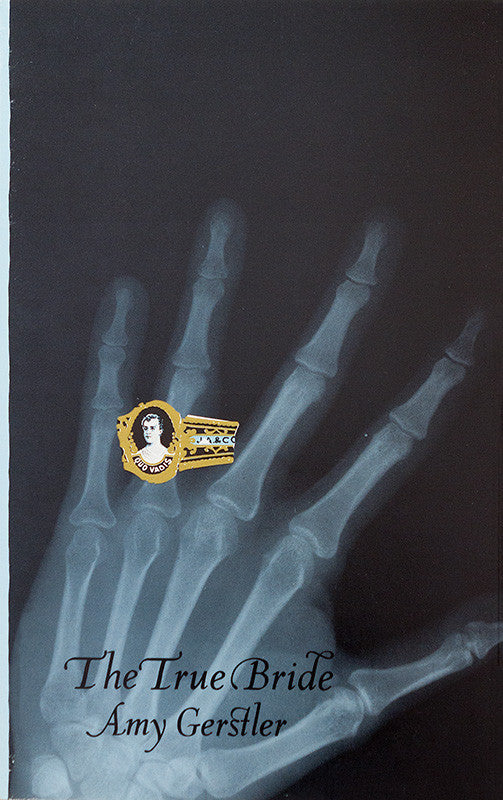 The True Bride
The True Bride by Amy Gerstler
"Amy Gerstler is one of the most extravagantly talented young poets in the country... She has forged an impeccable voice whose hesitancy is so clearly central to her concerns that it approaches the holy." - Dennis Cooper.
"Amy Gerstler's dreams of healing & union are projected into 'selves'- themselves metaphors of her intent, which is no less than to create a white and blameless paradise wherein our visions, terrors and desires merge together in the purity of our imagining them." - Tom Clark.
Published by The Lapis Press, Santa Monica, California, 1986, 71 pages, 9 in. x 5 1/2 in.